Disney and Pixar's Elemental is an all-new, original feature film set in Element City, where Fire, Water, Earth and Air residents live together. The story introduces Ember, a tough, quick-witted and fiery young woman, whose friendship with a fun, sappy, go-with-the-flow guy named Wade challenges her beliefs about the world they live in.
Now I wasn't sure about seeing this movie, but being a Cineworld Unlimited Member I wasn't losing out by staying put and checking out this new animated movie that I have to say looks wonderful, the CGI has certainly come on in leaps and bounds over the years and Elemental certainly has bright colours and some gorgeous looking scenes to watch on the big screen.
Over the years there have been some hit-and-miss with the Disney/Pixar movies, Lightyear was a bit of a letdown for me even though I enjoyed the IMAX aspect of the movie. With Elemental it took me a little time to get used to the design of the fire characters, but after a short while they worked and the CGI in the movie was certainly fantastic to watch. Look out for the rushing water in the movie, it looks fantastic and very realistic.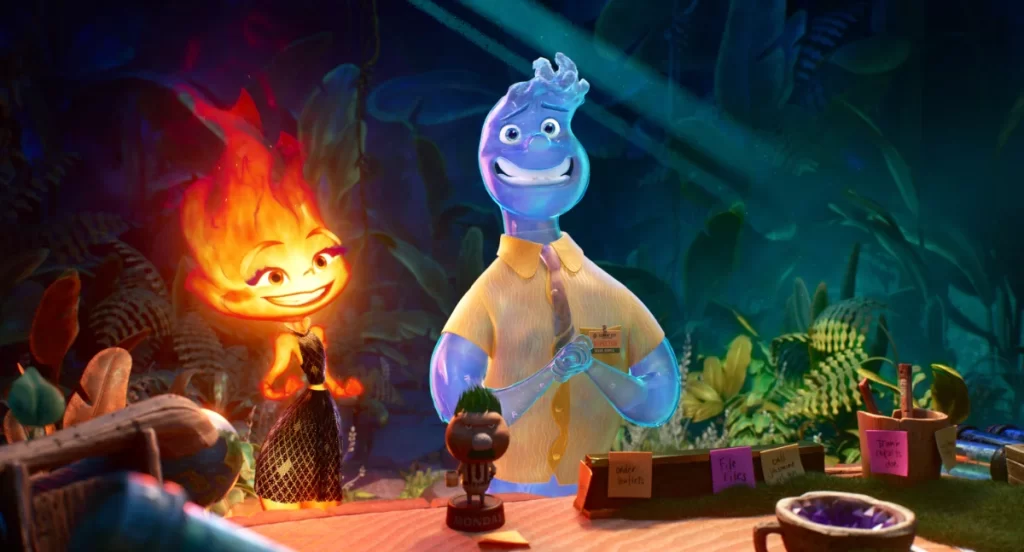 But besides the look of the film, the story to me was very touching and certainly touches on your emotions from time to time, Elemental is a love story and yes I know that there have been some mixed reviews on this movie, but for me, I enjoyed it so much more than I first thought I would.
There are plenty of laughs spread through the movie and some, as with most Pixar movies, aimed at adults to give them more than just a kid's animated movie, there is a little something in the movie that is great for all ages from young to old, there wasn't a single moment in the movie where I found myself wondering how much longer the movie had, which for me is a sign that I'm being entertained.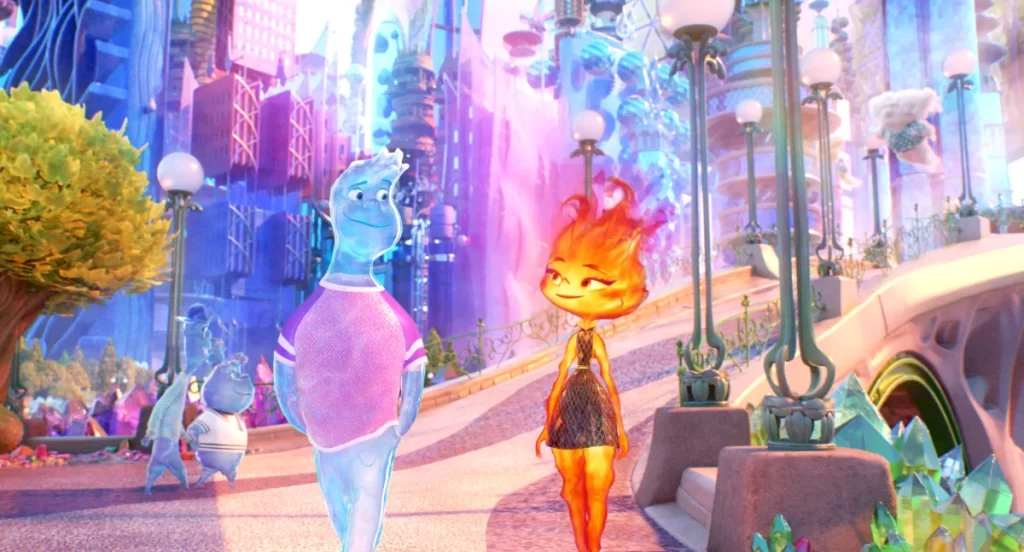 But what makes Elemental even more interesting is knowing that the story is based on director Peter Sohn's life with his parents immigrating to the USA from Korea, with them not speaking a word of English they settled into the Bronx. Sohn's family also opened up a grocery store named Sohn's Fruits and Vegetables – similar to Ember's family in the film.
Peter Sohn has brought us a delightful-looking movie that is easy on the eyes, touches the heartstrings and tickles the chuckle muscles, if you enjoy Disney/Pixar movies then you may want to see Elemental on the big screen to take in gorgeous-looking CGI.
Elemental opens only in cinemas on July 7, 2023.