Coming from Korero Press is a new illustrated hardback book celebrating the art of Graham Humpreys.
A chilling collection of hand-painted artwork by Graham Humphreys featuring almost 150 new paintings. As home entertainment became increasingly popular during the Covid years, Graham found himself busier than ever. From DVD and Blu-ray reissues to soundtrack LP covers; and from reimaginings of cult movie posters to book jackets and private commissions, Graham's latest output is among his best yet, and much of it is presented here in all its gruesome, bloody, technicolour glory. The book's title is a nod to the definitive promotional artworks Graham created for the famous movie franchise A Nightmare on Elm Street.
Foreword by Rob Zombie
The posters for the UK release of the movies The Evil Dead and A Nightmare on Elm Street and their sequels are among Graham Humphreys' best-known works. Instantly recognisable, Graham's vibrant, iconic output has expanded hugely since those early successes, and today he is more prolific than ever, with clients on both sides of the Atlantic. Unlike most illustrators today, who produce their work digitally, Graham uses the traditional medium of gouache on paper to paint his images, employing techniques refined during his 42 years as a professional illustrator. Graham Humphreys lives and works in London.
Also available now: Hung, Drawn and Executed!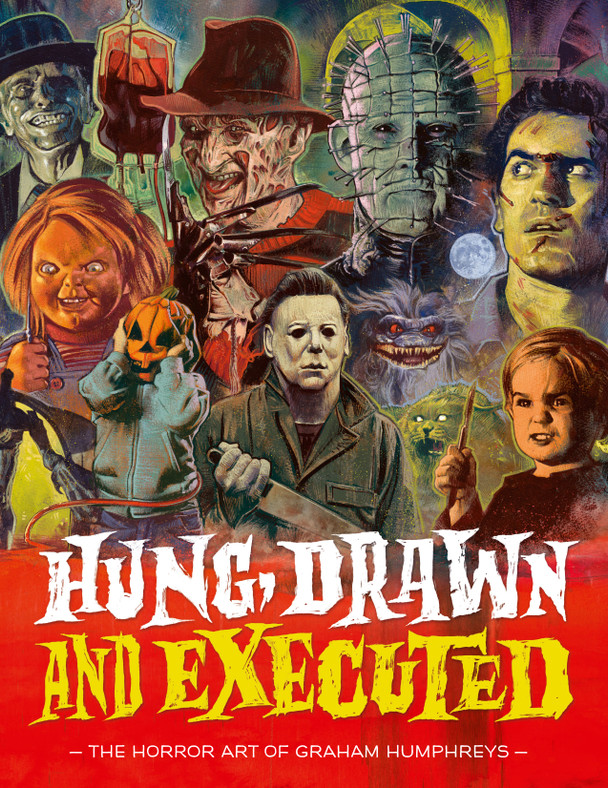 Available to pre-order from: https://www.koreropress.com/nightmare-on-one-sheet/
You can pre-order with a discount of 10%, by quoting 'Monster' at check out.