Hold onto your hats! We are so excited to be plotting to gather again at Geek Camp in Great Yarmouth from the 14th to the 17th March 2024 not just for our annual Sci-fi Weekender extravaganza but also to celebrate 15 years of madness and mayhem and the sheer exhilaration of doing this!!
We have been planning and plotting since the last event, and we have a few names to let you know about at this time … Some of these were previously announced, but a reminder seems to be in order … so here we go!!
MEDIA GUESTS
We are delighted to welcome the amazing MICHAEL TROUGHTON to SFW.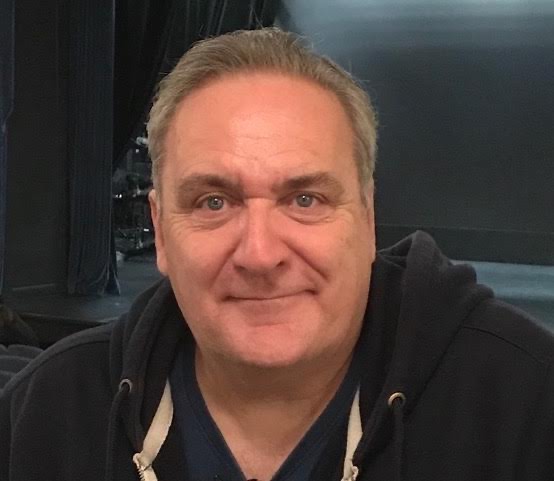 Actor and writer Michael Troughton, son of the late Second Doctor Who Patrick Troughton, is best known for his roles on TV including Testament of Youth (1979), Minder (1984-89), The Heart Surgeon (1997), The New Statesman (1987-92) and the film Enigma (2001). Other notable television appearances include playing Professor Albert in the Doctor Who Christmas special 'Last Christmas', as well as the series Birds of a Feather, Jonathan Creek and Breathless. He has written two books about his father: Patrick Troughton: The Biography, and Smile on Your Face, chronicling Patrick's long career through photographs and words.
More recently, Michael has taken to producing audiobooks for Amazon Audible, and  voiceovers and narrations from his own studio, becoming an Audible Approved Producer. He has enjoyed working on a number of projects with Big Finish Productions, including most recently taking the role of the Second Doctor in the audio adventures.
AUTHOR GUESTS
DARREN SHAN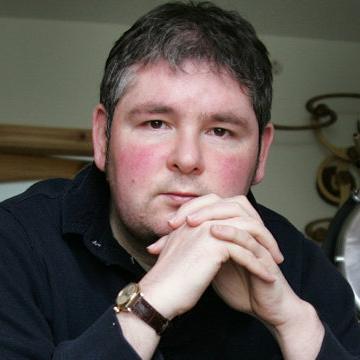 Darren Shan's first children's book, Cirque du Freak, was published in January 2000. It was the beginning of The Saga of Darren Shan series, which went on to become a much-loved global phenomenon, making bestseller charts in the UK, USA (New York Times Top 10), Japan, Taiwan, Hungary, Norway, the Netherlands, Dubai and elsewhere. The first three books were adapted into a movie by Universal in 2009, featuring stars such as Josh Hutcherson, John C Reilly, Salma Hayek, Willem Defoe and Ken Watanabe.
Darren followed up his vampiric saga with The Demonata, which saw him enjoy similar chart success worldwide. That has been followed by three more series, The Saga of Larten Crepsley, Zom-B, and most recently Archibald Lox. He has also published a few stand-alone books for children, and there was a much translated manga adaptation of The Saga Of Darren Shan, drawn by the Japanese artist, Takahiro Arai. Darren writes novels for adults too. Some of those were released under the Darren Shan name, but now he releases his books for older readers under the pseudonym of Darren Dash.
Darren's books are on sale in every continent, in 40 countries, in 32 languages, and have sold more than 30 million copies worldwide. The Saga Of Darren Shan, Zom-B and short novel Koyasan are all currently under option for TV or film adaptations. He lives in Ireland, with his wife and two children, where he continues to write, read and watch far too many movies and TV shows.
SARAH PINBOROUGH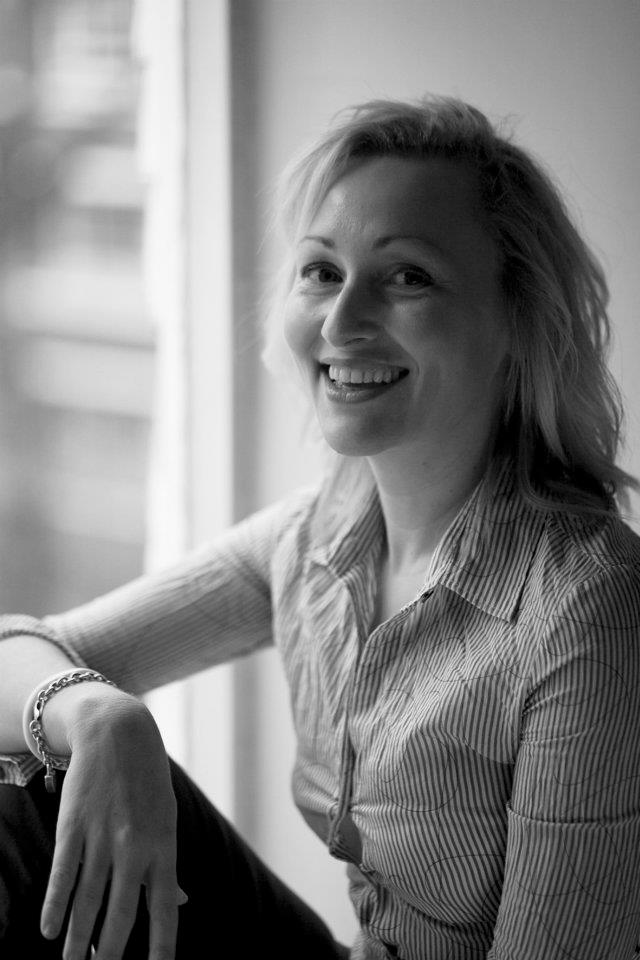 Sarah Pinborough is a New York Times bestselling and Sunday Times number one and internationally bestselling author and screenwriter who is published in over 30 territories worldwide.
Having published more than 25 novels across various genres, her recent books include Behind Her Eyes, now a smash hit Netflix limited series, Dead To Her, now in development with Amazon Studios, and The Death House in development with Compelling Pictures.
Sarah lives with her dog Ted and is currently adapting her most recent novel Insomnia for Left Bank Pictures amongst other film and television projects.
MAXIM JAKOBOWSKI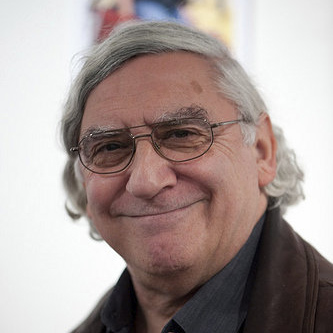 Maxim Jakubowski published his first book at the age of 16 and has worked for several decades in book publishing. He has written 21 novels, 5 short story collections and edited over 100 anthologies in the Sf & fantasy, erotica and crime genres.
A winner of the Karel, Anthony and Red Herrings awards, he has also featured regularly in the Sunday Times bestseller lists under a pseudonym.
He was until recently Chair of the Crime Writers' Association and ran Crime Scene, London's mystery film festival for 10 years while reviewing crime for Time Out and The Guardian. He once wrote a Doctor Who outline, which Douglas Adams rejected. Maxim has recently sold his noir thriller novel Just A Girl With a Gun, and this will be launched at the event.
NOELLE HOLTEN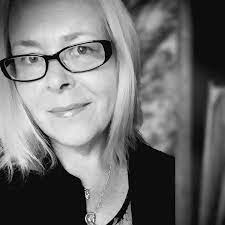 Noelle Holten is an award-winning blogger at www.crimebookjunkie.co.uk. She is the PR and Social Media Manager for Bookouture, a leading digital publisher in the UK, and worked as a Senior Probation Officer for eighteen years, covering a variety of risk cases as well as working in a multi-agency setting. She has three Hons BA's – Philosophy, Sociology (Crime and Deviance) and Community Justice – and a Masters in Criminology. Noelle's hobbies include reading, attending as many book festivals as she can afford and sharing the booklove via her blog.
Dead Inside, her debut novel with One More Chapter/Harper Collins UK is an international Kindle bestseller and the start of a series featuring DC Maggie Jamieson. 6 Ripley Avenue, a stand-alone thriller is her first standalone and is out now.
A new stand alone novel is coming in Spring 2024.
BEN ALDERSON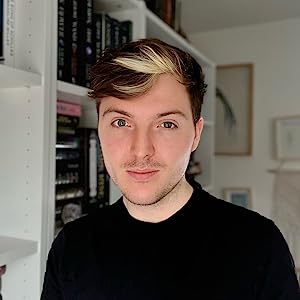 Ben Alderson is a #1 Amazon bestselling author. His stories are set in fantasy worlds filled with magic, adventure and MM romance. Ben lives in Oxfordshire and, when not writing, can be found reading, taking Winston – his Labrador – out for long walks, or obsessing over Marvel's The Scarlet Witch.
G N GUDGION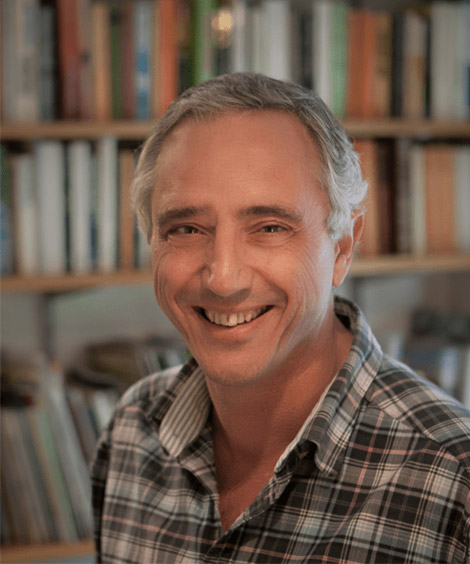 G N Gudgion ('Geoff') grew up with his nose in a book, often one featuring knights in armour. A later search for stories where women didn't have to be either beautiful damsels or witches led him to the fantasy genre and the works of Guy Gavriel Kay and Mark Lawrence.
After Geoff gave up a business career to write, it was natural to gravitate to historical fantasy, to stories with complex, conflicted characters that a reader can bleed with, cry for, and perhaps fall in love with. They live in worlds where you can smell the sweat and the sewers, as well as the roses.
Geoff lives in a leafy corner of England, where he's a keen amateur equestrian and a very bad pianist. He spends much of his time crafting words in a shed, fifty yards and five hundred years from his house.
R S MOULE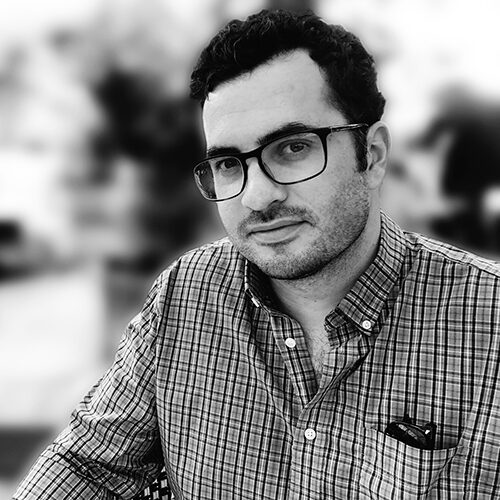 R S Moule ('Roger') lives in South London with his wife Eloise and their cat Tinks. He has a passion for writing epic fantasy grounded by human flaws and desires, set in worlds inspired by a childhood divided between his home in the soft, rolling hills of the Cotswolds and summers spent exploring the rugged coastline and deep glens of the Isle of Man. When not reading or writing, he can often be found playing guitar or watching football.
RAVEN DANE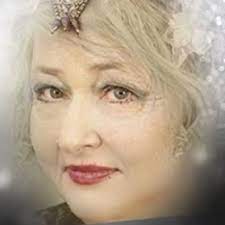 Raven Dane is a UK based author of dark fantasy, alternative history, steampunk novels and horror short stories.  Her first books were the dark fantasy Legacy of the Dark Kind trilogy. These were followed by a High Fantasy spoof, The Unwise Woman of Fuggis Mire. Her steampunk novels are the award-winning Cyrus Darian and the Technomicron and Cyrus Darian and the Ghastly Horde. She has also had many short stories published.
In 2013, her collection of Victorian ghost stories, Absinthe and Arsenic was published and in 2015, the alternative history/supernatural novel, Death's Dark Wings.
A lifelong Doctor Who fan, Raven was delighted to be part of the script team on a spin off film, The White Witch of Devil's End released by Reeltime Pictures in 2017. She also contributed to the novelisation of the film.
Novellas include The Bane of Bailgate, a horror tale, and The House of Wrax, set in a chaotic, dystopian future.
Her next work is a folk horror tale, The Dwrg Stones, which will be launched at SFW XV.
Raven is currently working on a dark fantasy novel titled Esoterique.
BRYONY PEARCE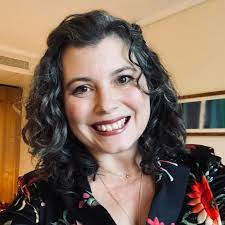 Bryony Pearce is a multi-award-winning novelist (including the SFW best sci-fi author award) writing for readers of ages 9-12, 13-19 and adults.
For young adults she has penned a mixture of dark thrillers, paranormal adventures, science fiction and horror. Her most recent young adult novels are Cruel Castle (the sequel to the award-winning, Savage Island) and Raising Hell, an urban fantasy with a Buffy vibe. For the adult market she writes thrillers focused on missing children.
Bryony works as a consultant and mentor for Cornerstones Literary Consultancy and teaches the Writing for Children course at City University. Among other events, she has performed at the Edinburgh Literary Festival, YALC (twice) and MCM Comicon (twice). She also appears regularly at the Sci Fi Weekender, her favourite place to hang out.
She currently lives in Gloucestershire and, when she isn't working or providing a taxi service for teens, can usually be found reading, writing, drinking wine or playing the cello (badly)
And of course …
Bestselling author and award-winning screenwriter, Samantha Lee Howe, and Doctor Who historian, writer and publisher, David J Howe, will be running Author Central as usual with the help of their stalwart crew Tracey and Mick Herod.
Copies of all attending writers' books will be available at Author Central.
ARTIST GUESTS
As well as our amazing Author Guests, we're also delighted to welcome to SFW two of the top artists in the UK … working across the realms of Science Fiction, Fantasy and Horror
JIM BURNS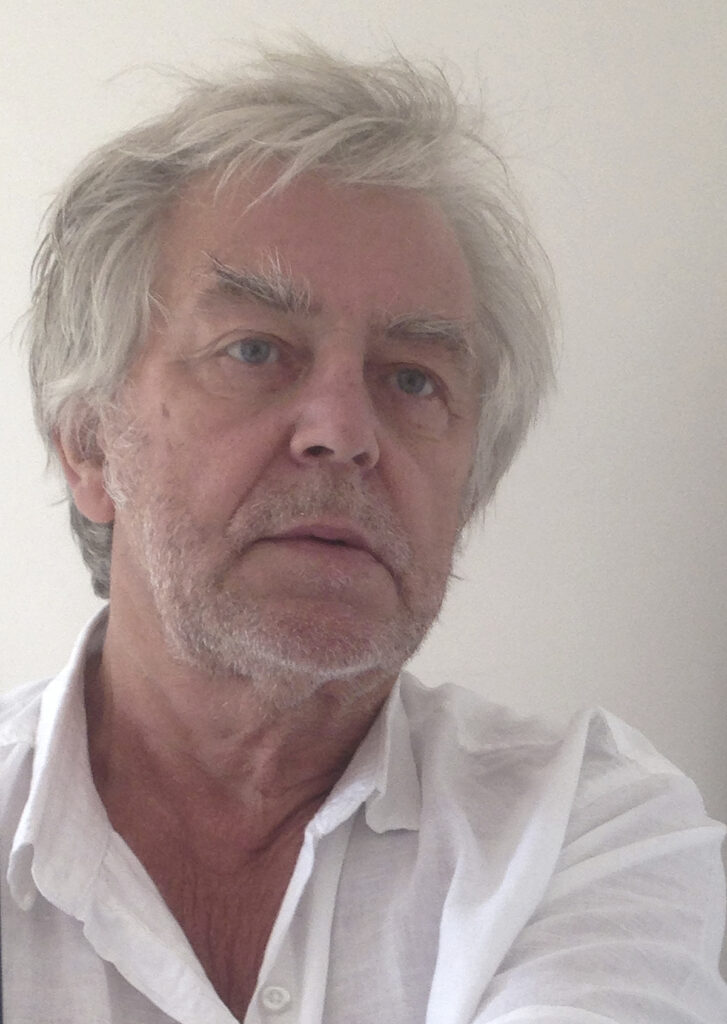 Jim Burns is a contemporary British science fiction illustrator. His work mostly deals with science fiction with erotic overtones. His paintings are generally intricate photo-realistic works of beautiful women set against advanced machines and spaceships. While his preparatory sketches are more erotically focused, his final works and published book covers have a more academic tone portraying far off and imaginary worlds. Apart from book and game covers, Burns briefly worked with Ridley Scott on Blade Runner, and his illustrations and paintings comprise much of the book Mechanismo by Harry Harrison. He has also had books of his own works published, including Lightship, Planet Story (written by Harry Harrison), Transluminal, and Imago. Burns won the Hugo award for best professional artist three times and has also been awarded 12 BSFA awards.
GRAHAM HUMPHREYS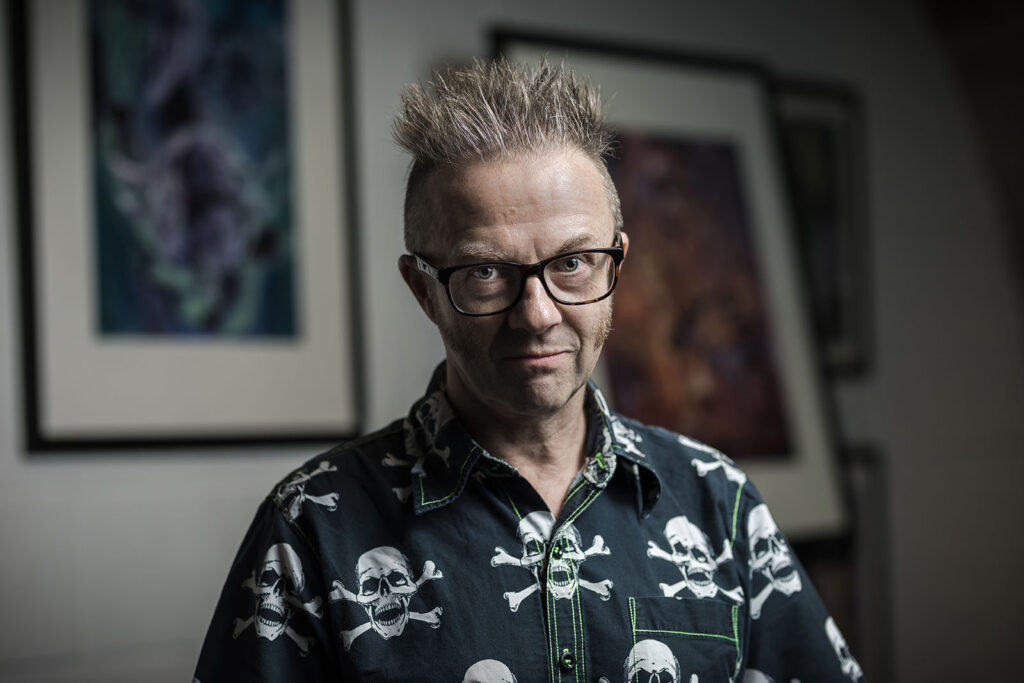 Graham cut his teeth with the original film posters for The Evil Dead and A Nightmare On Elm Street and has gone on to create poster art and covers for a wide variety of books, events and DVD/Blu-Ray releases. He'll have original prints and posters and books of his work for sale at the event, and will be talking horror and art at every opportunity …
ENTERTAINMENT
As well as the immense pool of talent from Television, Film, Literature and Artwork, SFW XV will also feature an incredible roster of entertainment … those already confirmed as appearing include:
PROFESSOR ELEMENTAL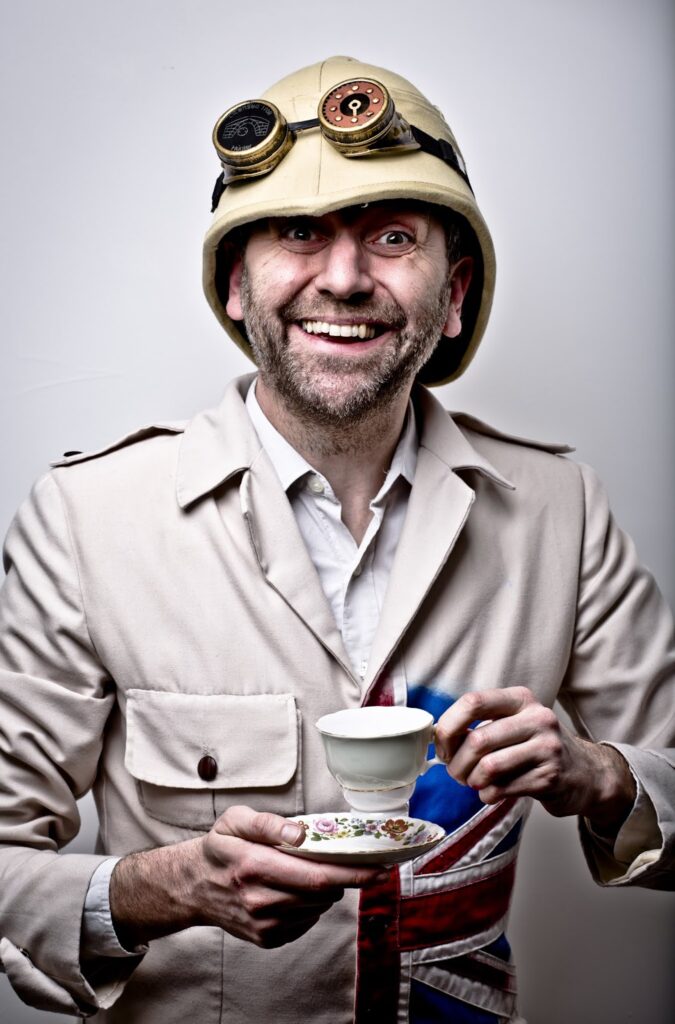 An extraordinarily talented Hip-Hop artist, hailing from Brighton, our very own Professor will also be joining us for our 15th birthday! He'll be bringing his Fighting Trousers along, and watching out for squirrels, so please be on your best behaviour!
MADAM MISFIT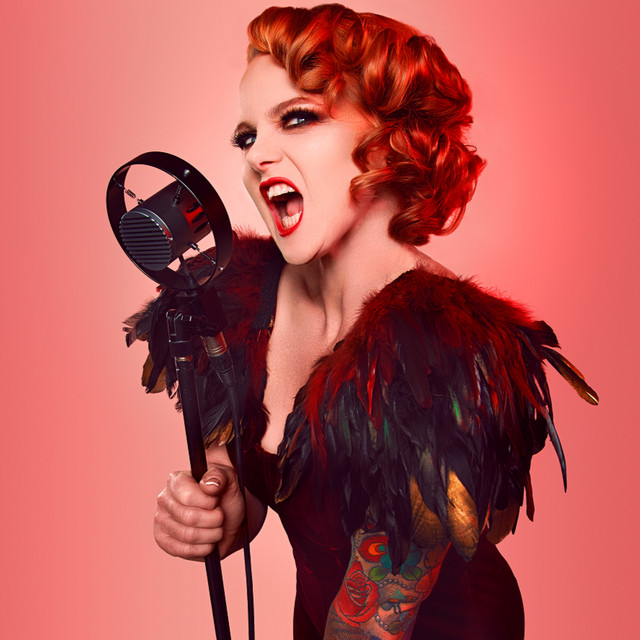 Something of a sidekick to the Professor, this flame-haired swinging rap-artist comes highly recommended indeed by our esteemed Victorian vocalist. The extraordinary, the peculiar, the misunderstood and the 'can't quite put my finger on it' add a beat to all of that and a sprinkle of Monty Python and this is what you get!
Having previously spent her life as a classical musician, restrained by the crotchets and quavers, it was about time to shake things up a bit and hence Madam Misfit was born!
POP UP PUPPET CINEMA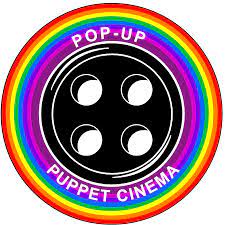 Hugely popular, the pop-up puppets are back for more mayhem and madness.  From the dizzy heights of Back to the Future to the depths of Jaws, what will they have prepared for the fifteenth outing … ?
JOHN ROBERTSON'S THE DARK ROOM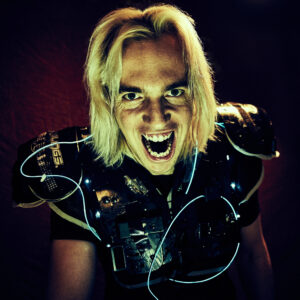 Yes he's back! And this time it's personal …  Everyone should know this by now. You walk into a dark room, you get abused, you love it, no one gets out… but if they do they get £10K! John Robertson presents a true tour-de-force of perfectly crafted adult geekery, with a fifteenth anniversary twist!
AND THE REST …
Add to this a panoply of fun and geekiness, panels and talks and presentations, as much as you can eat and drink on tap, on site, and your very own spacepod just a stagger away, and we're hopefully set for another amazing Weekender!
On top of all this, there's the Thursday night SFW AWARDS where we give thanks and accolade to those who have entertained and entranced us over the years (but particularly in 2023), with a special evening of awards and comedy and music and singing … all with side-looks to the terror that is the Jägermeister shots!
So get your tickets booked, your shuttles set for March 2024, and we'll see you all there for the best Science Fiction, Fantasy and Horror Festival in Europe … SFW!  Science Fiction … Fantasy … Warriors!
For more details of how to book, signing passes, videos and more: https://mailchi.mp/chicfestivals.com/sfw15guestannouncementjuly2023