Last night we were treated to another preview from Cineworld thanks to the Unlimited Screening of Cobweb, the new creepy film starring Lizzy Caplan, Woody Norman, Cleopatra Coleman and Antony Starr.
Eight-year-old Peter is plagued by a mysterious, constant tap, tap from inside his bedroom wall – a tapping that his parents insist is all in his imagination. As Peter's fear intensifies, he believes that his parents (Lizzy Caplan and Antony Starr) could be hiding a terrible, dangerous secret and questions their trust. And for a child, what could be more frightening than that?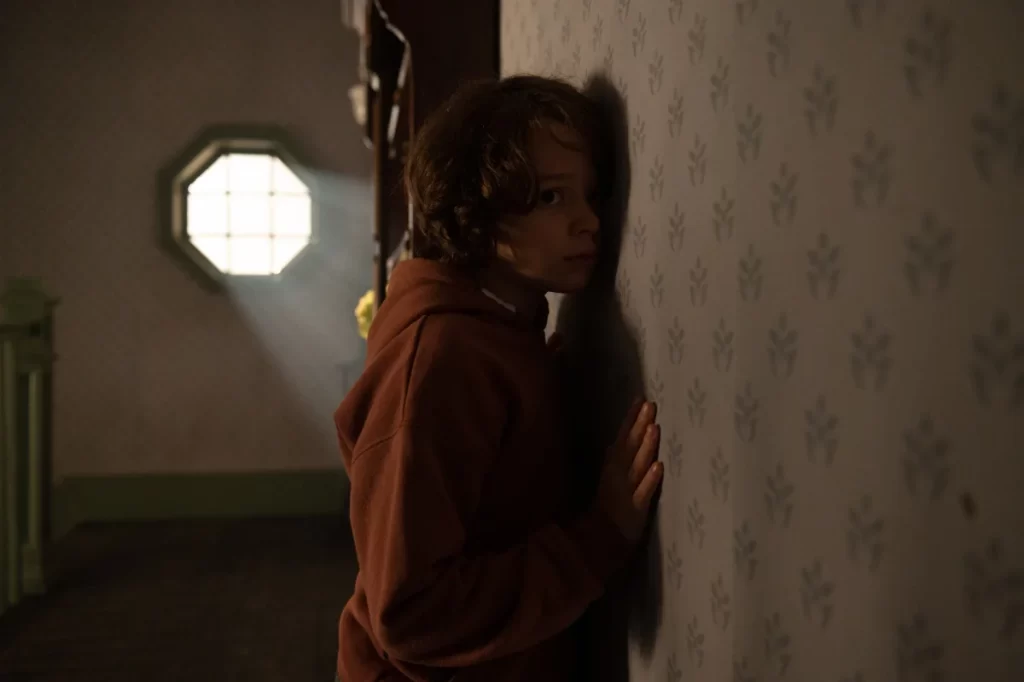 After watching the trailer a few times before screenings at Cineworld I was looking forward to finally checking out Cobweb. I'm not sure if it's just me as I may be used to the techniques used in modern horrors but I didn't find the film jumpy at all, but that's not to say that the film is bad!
Cobweb is one of those films that builds up the mystery as it moves along and we are certainly given the feeling that there is something just not right with Peter's parents and the mystery of the tapping and voice behind the wall.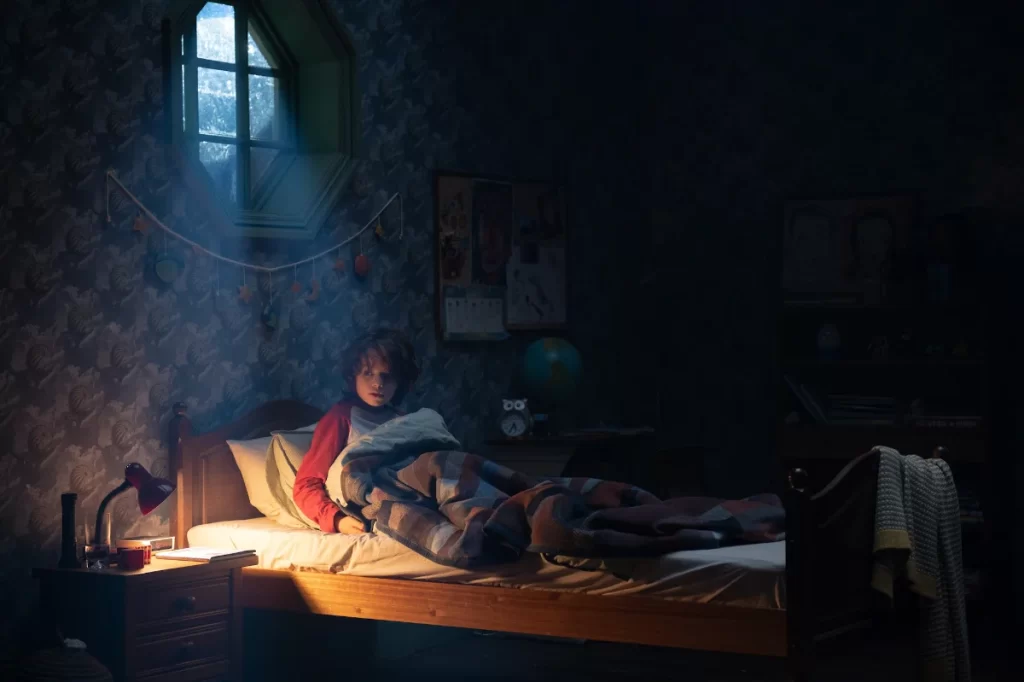 I found myself being pulled into the story as Peter goes through the bullying in school and the fear that he has with what is happening behind the wall in his bedroom, Cobweb certainly has those creepy moments that work great on the big screen such as one of the nightmares he has that may make some people jump, look out for the teddy bear rug by the side of his bed!
The last act of the film is where Cobweb really pulls out all the stops of weirdness and terror as everything all comes to a head and we are shown the truth of the tapping.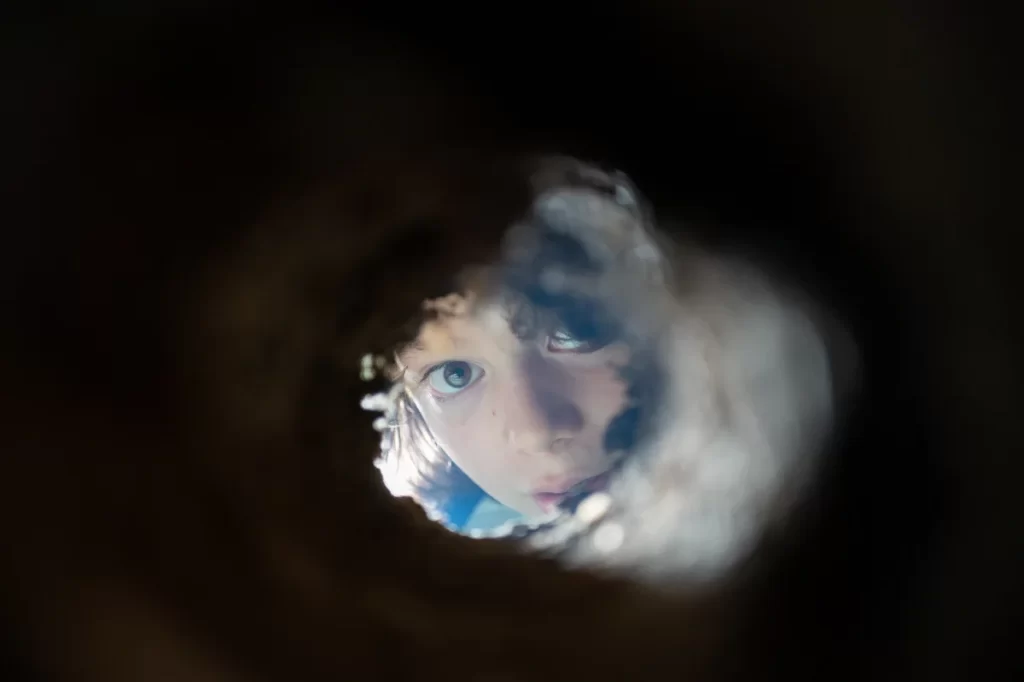 Director Samuel Bodwin has brought us a film that works so well with Chris Thomas Devlin's story, I certainly got an Edgar Allen Poe vibe from this movie which I really enjoyed. The cast works well together with Lizzy Caplan as the mother, Antony Starr as the father and Woody Norman as Peter.
Cobweb isn't going to be for everyone, its slow pace at the start is something that you have to have patience with for the story to build and to give some mystery to characters, some people may find it jumpy with the great use of the surround sounds and a nightmare sequence, but for me, I found it more of chiller than a horror that would have me jumping.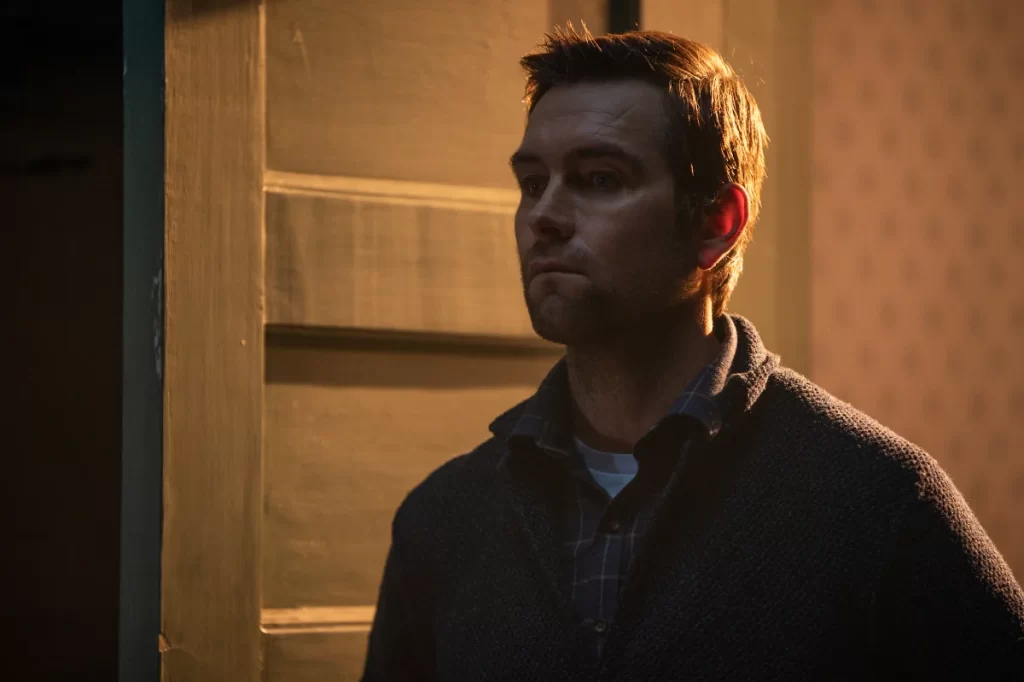 I enjoyed Cobweb, OK so it wasn't the scary movie I was hoping but I enjoyed it more than I might have done with the jumps, It's certainly a movie that has Poe and Grimm vibes that work well to keep me watching without looking at my watch or wondering how long it had left to run.
Cobweb is in UK cinemas from the 1st of September.