The original 1987 horror classic returns to UK cinemas this week
This time in 4K…
It is time to re-experience the sublime agony of Hellraiser, as Clive Barker's outrageously gruesome and influential horror masterwork returns to UK cinemas in a brand new 4K restoration – Hell has never looked so good!
In the 1980s, Clive Barker changed the face of horror fiction, throwing out the rules to expose new vistas of terror and beauty – and with Hellraiser, his first feature film as director, he did the same for cinema. The film was a smash hit at the box office, making fifteen times its budget, and went on to garner even more fans on home video. It became a hugely popular horror franchise, securing Pinhead and the Cenobites a place in the Horror Hall of fame.
Don't miss this chance to see Hellraiser, described by Empire as "genuinely disturbing", on the big screen in a 4K restoration from the original camera negatives, in all its gory and gleefully disturbing glory.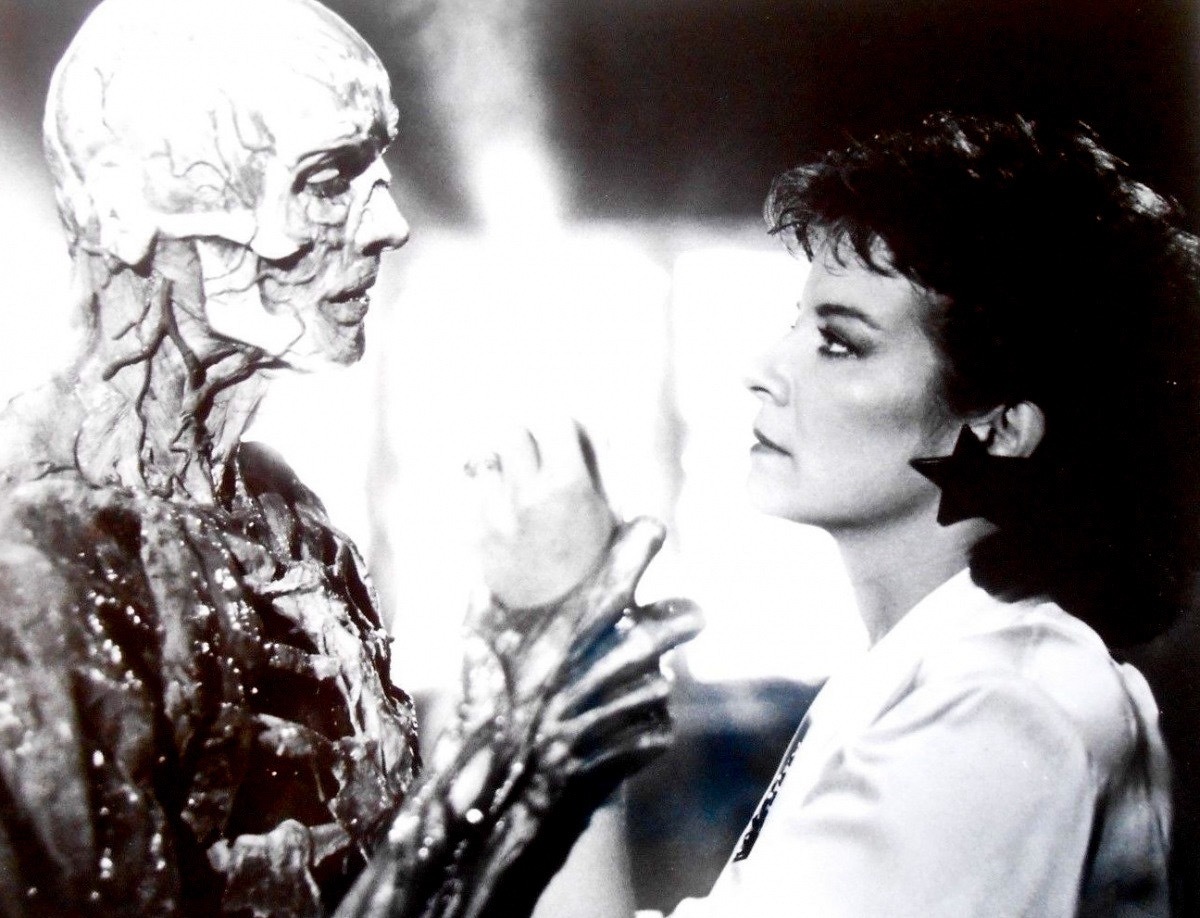 Synopsis: Hedonist Frank Cotton (Sean Chapman) thinks he has reached the limits of earthly pleasure, but a mysterious puzzle box will take him further than he can possibly imagine, opening the doors to a dominion where pain and pleasure are indivisible and summoning the Cenobites, whose experiments in the higher reaches of experience will tear Frank's soul apart. When he manages to escape, Frank returns to the world skinless and in need of help. Now his former lover Julia (Clare Higgins) must kill to make him whole again; but the Cenobites want Frank back, and there'll be hell to pay when they find him.
HELLRAISER is released in selected UK cinemas on 22nd September
A box set featuring brand new 4K restorations of HELLRAISER I-IV is released on a four-disc Limited Edition from Arrow Video on 23rd October