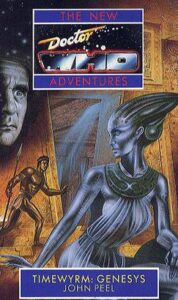 Saturday 13 May is the date for a special event in Derby celebrating the novels of Doctor Who.
Looking back at the days of the The Virgin New and Missing Adventures and the BBC Eighth Doctor and Past Doctor Adventures 1991-2005, with appearances from many of those who wrote them.
Head to: https://www.derbyquad.co.uk/NovelExperiences for tickets!
***
Danny Elfman's music will be celebrated this October, at a special concert celebrating the composer's work with Tim Burton and the 10th anniversary of "Danny Elfman's Music from the Films of Tim Burton" concert world premiere at Royal Albert Hall.
Elfman himself will make an appearance at the Royal Albert Hall on 7 October which will cover his work with Burton from Pee Wee's Big Adventure (1985) to Frankenweenie (2012), taking in 15 classic scores including Beetlejuice, Sleepy Hollow and Alice in Wonderland.
Tickets priced from £30 go on sale from April 26 at 10am from http://www.royalalberthall.com