The new movie is based on the popular game stars Chris Pine, Michelle Rodriguez, Regé-Jean Page, Justice Smith, Sophia Lillis, Chloe Coleman, Daisy Head and Hugh Grant. A charming thief (Pine) and a band of unlikely adventurers undertake an epic heist to retrieve a lost relic, but things go dangerously awry when they run afoul of the wrong people. Dungeons & Dragons: Honor Among Thieves brings the legendary roleplaying game's rich world and playful spirit to the big screen in a hilarious and action-packed adventure that will have you laughing out loud.
There isn't anything really complicated about the movie, it flows well and the cast is fantastic on screen, I have to say that I'm not a player of D&D, but there are some moments that I picked up on that you would get in the roleplaying games, look out for a moment when the team are going to cross a bridge and Xenk (Regé-Jean Page) tells them the complicated way of crossing the bridge, it's a hysterical moment.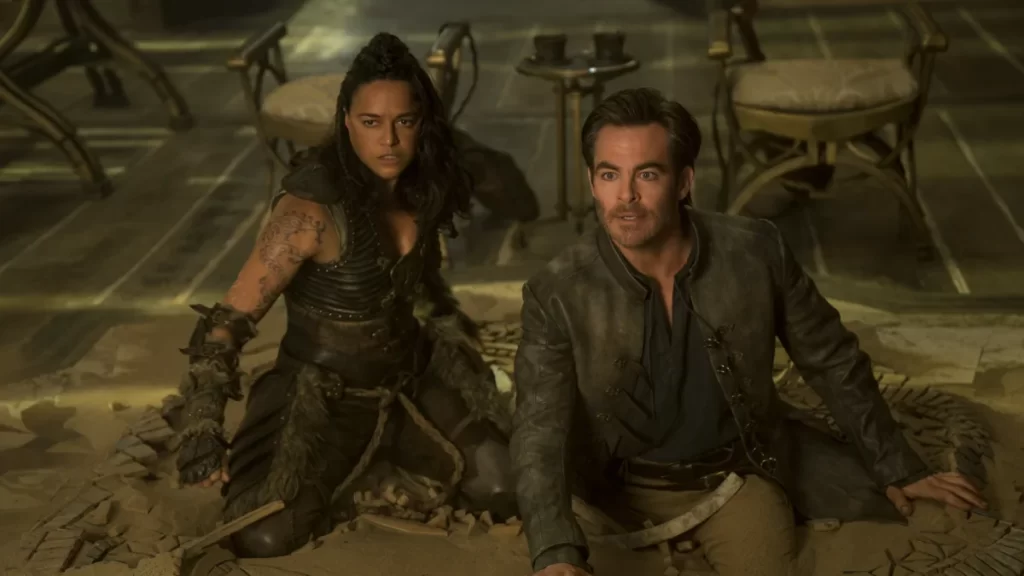 Also, look out for some laughs in a graveyard as Edgin (Chris Pine) attempts to communicate with the dead with funny moments such as trying to get a corpse (Darren Kent) to answer the 5 questions that will help to continue their quest.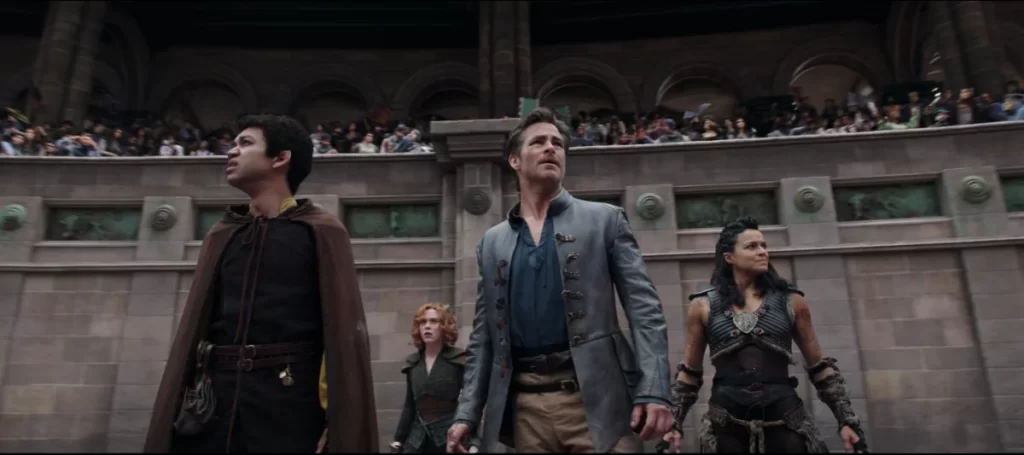 With any movie of this genre, it's the special effects that help the movie bring the world of Dungeons & Dragons alive on the screen, the effects are great and certainly take you off to the world of the forgotten realms, with its CGI effects and physical effects and make up that take on that journey.
There are also some nice surprises in Dungeons & Dragons: Honor Among Thieves, remember when we had the effects for the Hobbits in Lord of the Rings? Well, there are a couple of moments like that and a nice little surprise with a cameo role that did have some laughs ringing out at the Cineworld Secret Screening.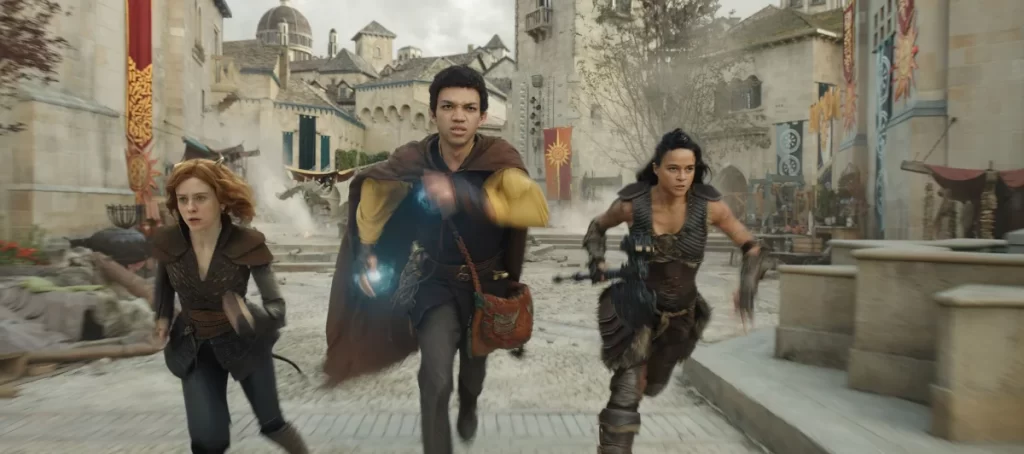 Dungeons & Dragons: Honor Among Thieves is such a fun movie, its running time of 2h 14m just flew by, after seeing the trailer a few times during trips to the cinema, I didn't think that the movie would be packed with so much comedy, but that's not a bad thing. All the comedy adds to the thrill of the ride while watching the movie.